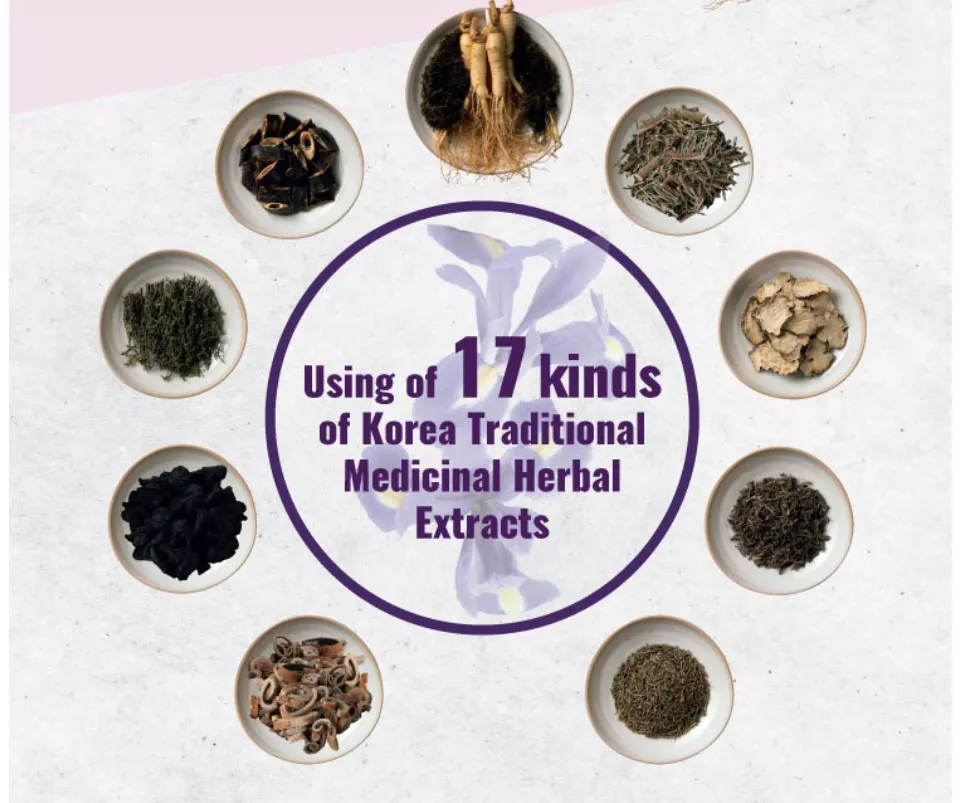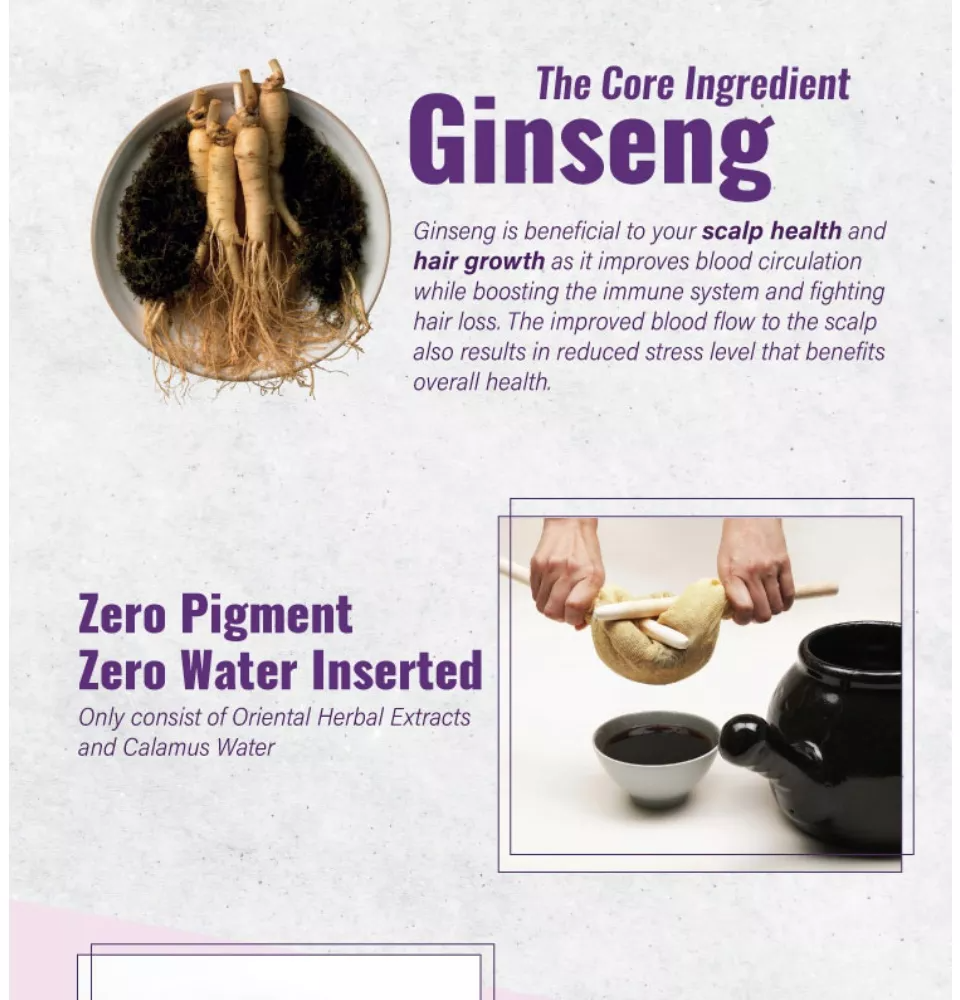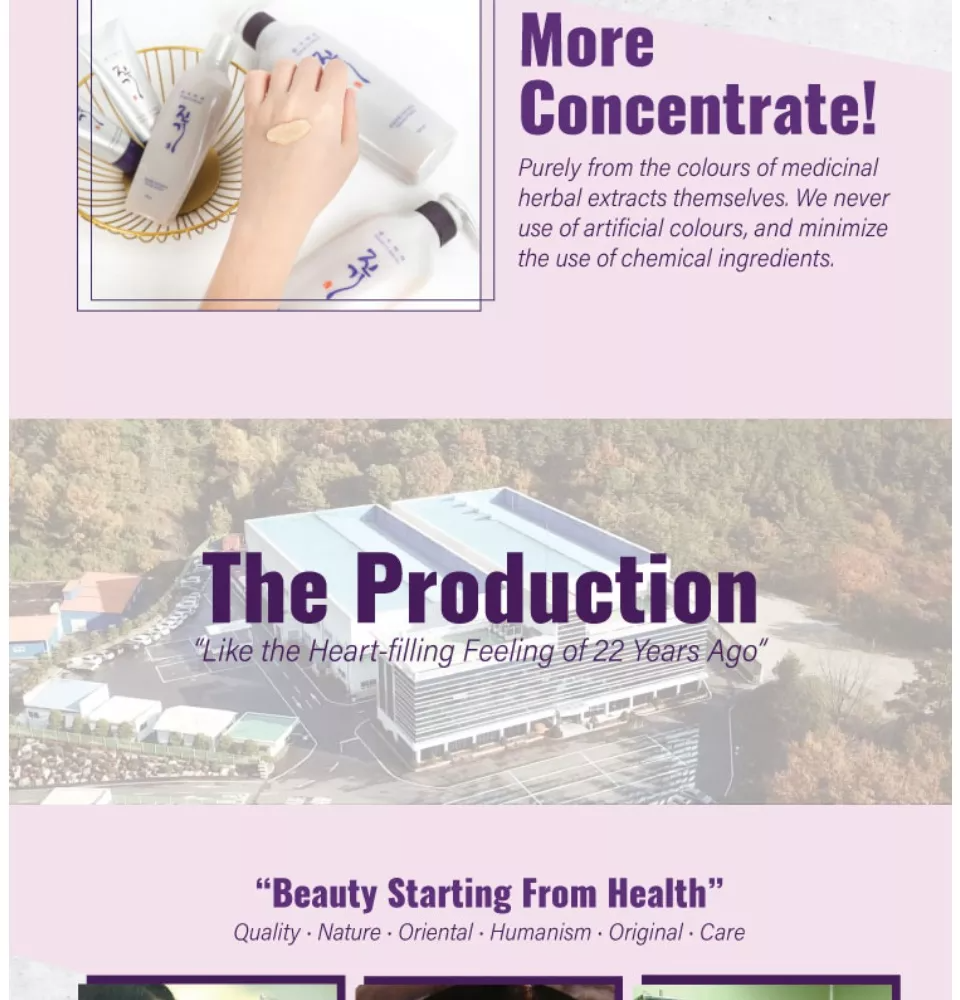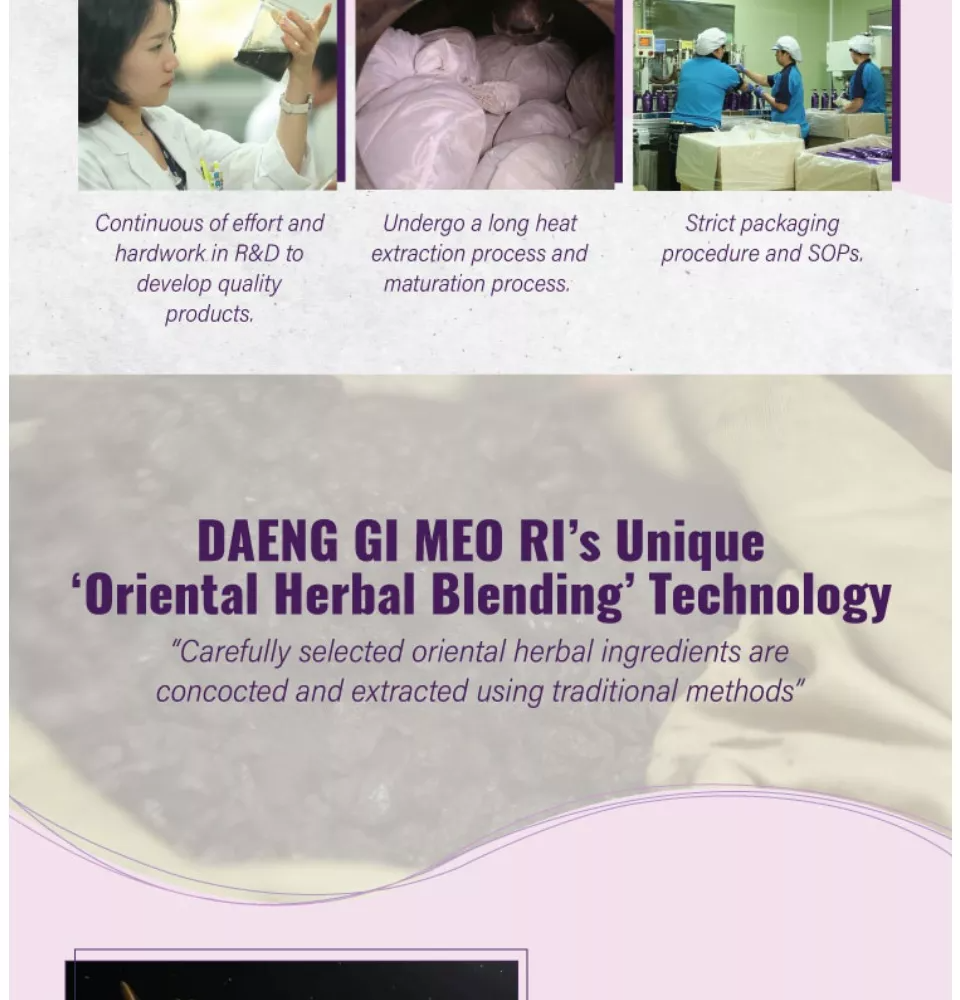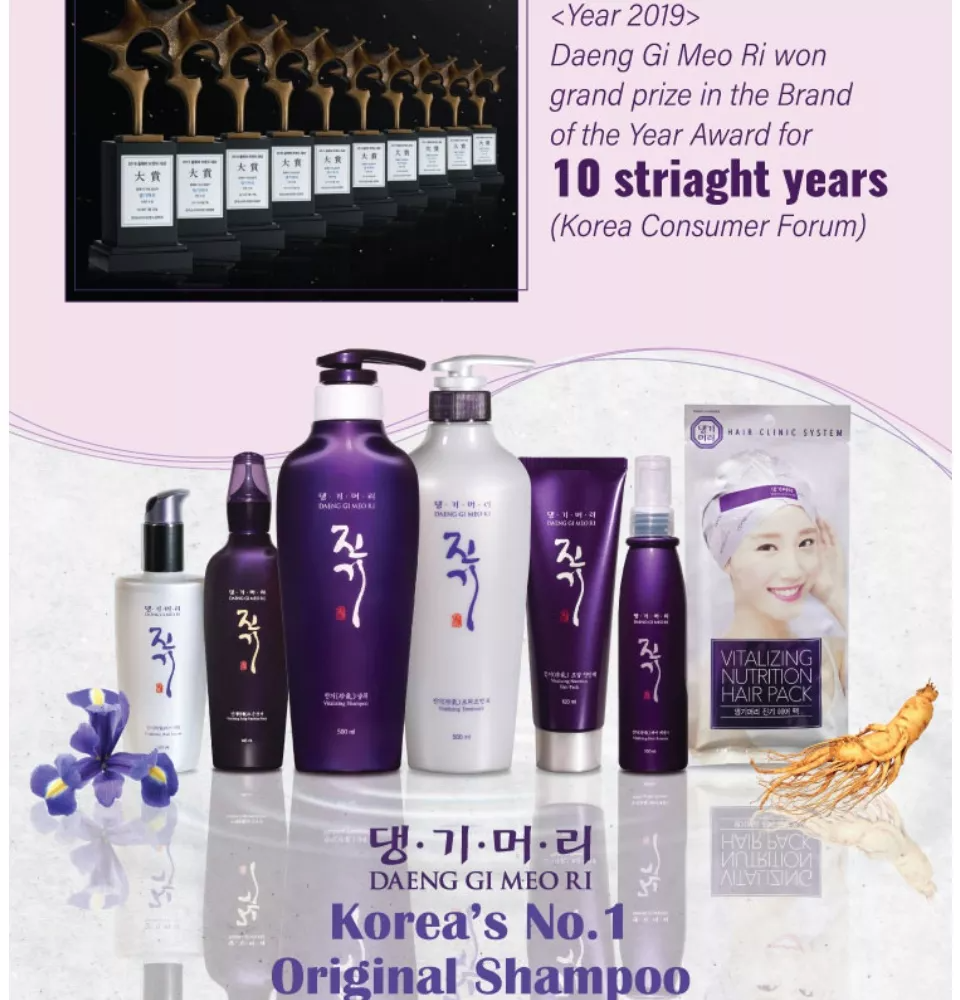 Daeng Gi Meo Ri is made by using medicinal herbal extracts obtained through the process of concentration and aging after directly decocting more than 30 selected medicine herbal ingredients.

Using fermented herbs, the fermentation process reduces the toxicity of some medicinal herbs and increases their effects. This fermented traditional Korean herbal extract product makes the scalp healthy. Both products contain natural Calamus Water, instead of distilled water, which makes hair beautiful and healthy.

An active ingredient of Acorus Calamus Rhizome Water , which has been known to have hair care substance in accordance with traditional medicinal herbal science, makes dry, frizzy hair healthy and revitalized by forming a moisturizing film over hair

Vitalizing Scalp and Hair Care System: U-turn complex, which contains Reynoutria Elliptica, Phellodendri Cortex and Erect Hedge Parsley, makes itchy and dandruff scalp healthy. In the traditional oriental medicine science, sweet flags water, known as the hair care ingredient, keeps the hair healthy.

Directions:
After shampoo, gently squeeze the water out of your hair.
Apply appropriate amount of Vitalizing Treatment evenly on the hair.
Massage your hair gently.
Rinse off with lukewarm water.