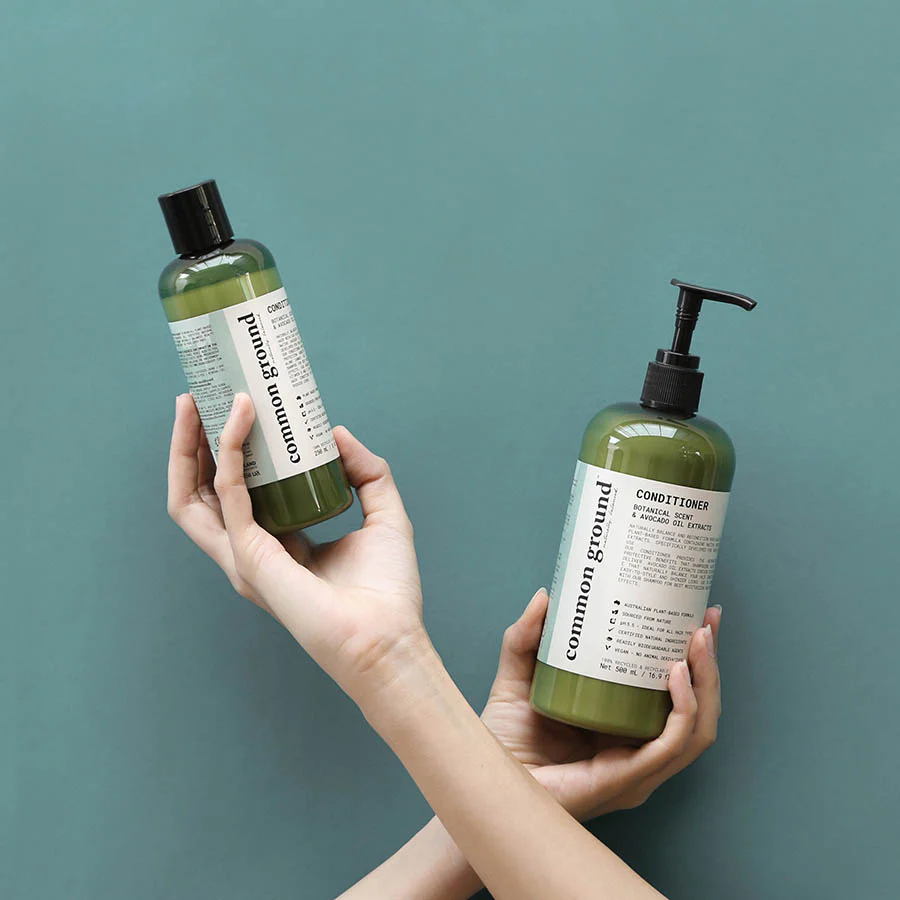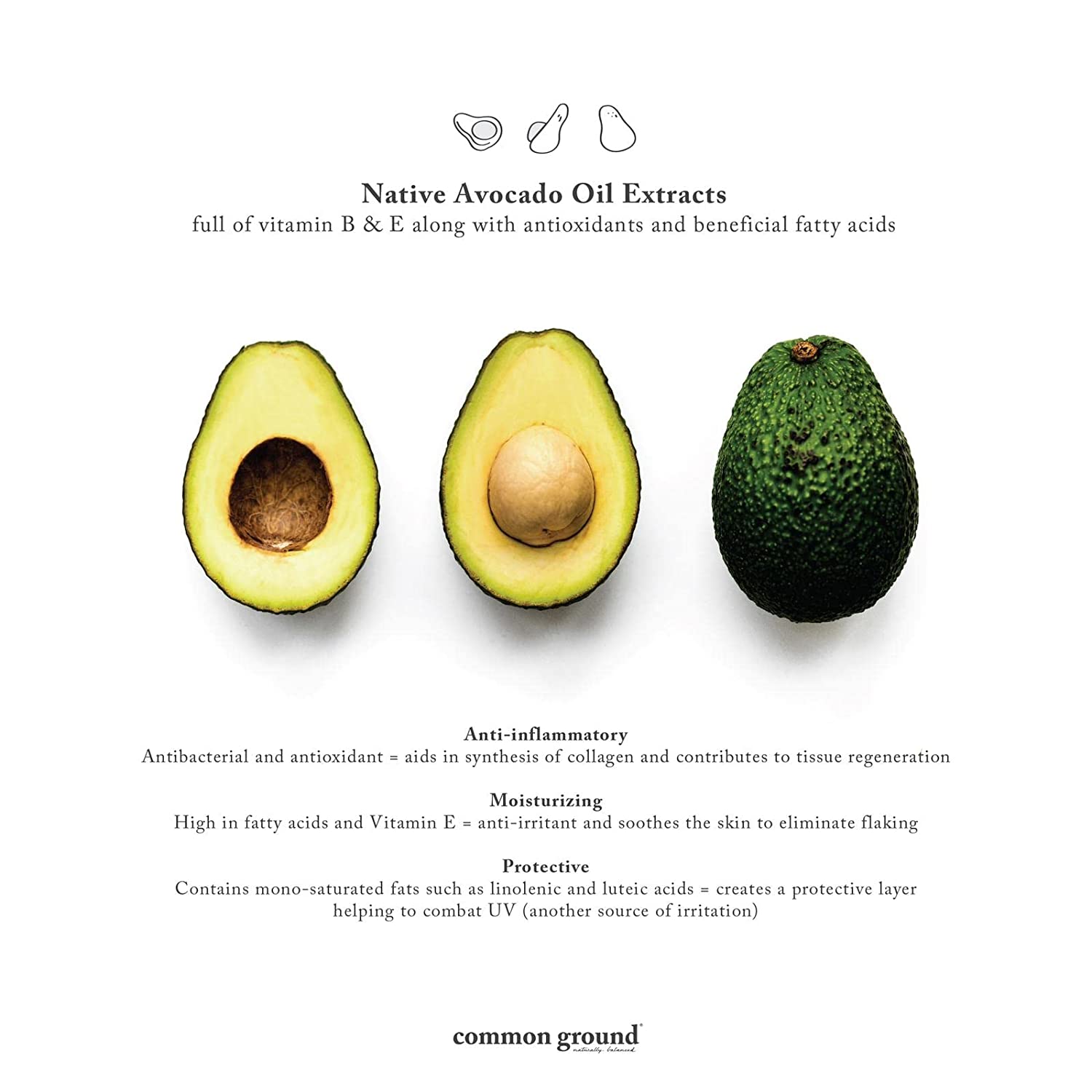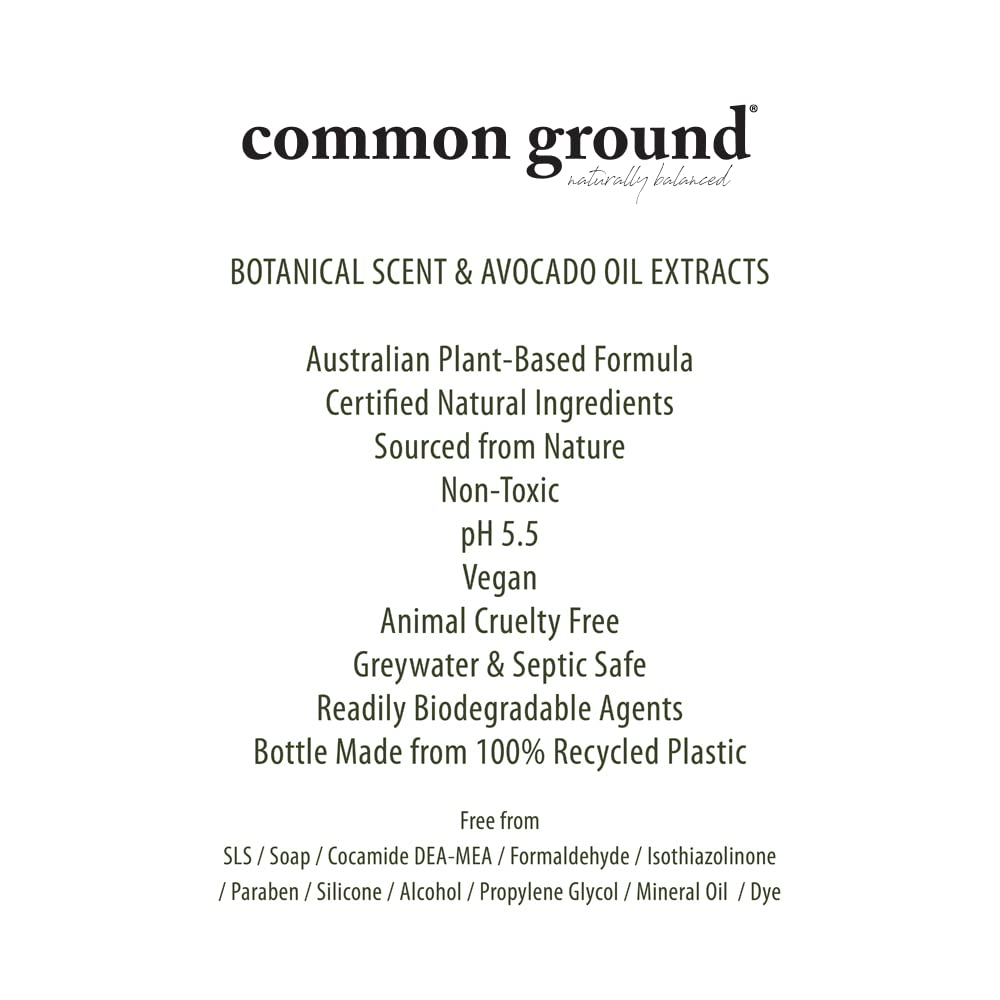 Quality hair care, simplified.

Naturally balance and recondition your hair with our plant-based formula containing native avocado oil extracts, specifically developed for your everyday use. Our conditioner provides the reparative and protective benefits that shampooing alone cannot deliver. Avocado oil extracts contain vitamin B and E that naturally balance your hair condition for easy to style and shinier looks. Use in complement with our shampoo for best moisturizing and restoring effects.

Restore, repair and rejuvenate with Common Ground's Conditioner with avocado oils. Our gentle formula crafted from sustainably sourced natural ingredients help balance and retain moisture in follicles, leaving hair feeling smooth and protected. Suitable for men and women with all hair types.


Plant Based Formula from Australia
Sourced from Nature
pH 5.5 – Ideal for All Hair Types
Certified Natural Ingredients
Readily Biodegradable Agents
Vegan & Cruelty Free

Ingredients:
Aqua, Sodium Lauryl Ether Sulfate (Not SLS Aka Sodium Lauryl Sulphate. Our SLES is Based On RSPO Certified Sustainable, Preservative Free, And Readily Biodegradable Palm Kernel Oil), Coco-Glucoside (ECOCERT 100% Renewable Coconut Origin), Sodium Chloride (Table Salt), Cocamidopropyl Betaine (Preservative And Odor Free Coconut Oil), Glycerine (Kosher And Halal Vegetable-based), Fragrance (Methyl Dihydrojasmonate, Galaxolide, Tetramethyl Acetyloctahydronaphthaleses, Pyranol, Linalool; All Non-Toxic, Non-Irritant And Animal Cruelty-Free), Sodium Benzoate (ECOCERT Food Grade), Potassium Sorbate (ECOCERT Food Grade), Citric Acid (Kosher And Halal Approved), Tetrasodium Glutamate Diacetate (ECOCERT and USDA Certified Biobased), Avocado Oil Extracts.

Made Without:
SLS, Soap, Petrochemicals, Formaldehyde, Isothiazolinone, Mineral Oils, Cocamine, DEA/MEA, Paraben, Silicone, Alcohol, Propylene Glycol, Artificial Colours

The Good Stuff:
Common Ground bottles are made with 100% recycled PET plastic.

This brand and product is registered/certified with the following organisations:
National Pharmaceutical Regulatory Agency of Malaysia (NPRA)
Leaping Bunny Program
Good Manufacturing Practice (GMP)
Roundtable on Sustainable Palm Oil (RSPO) certified in ingredients sourcing