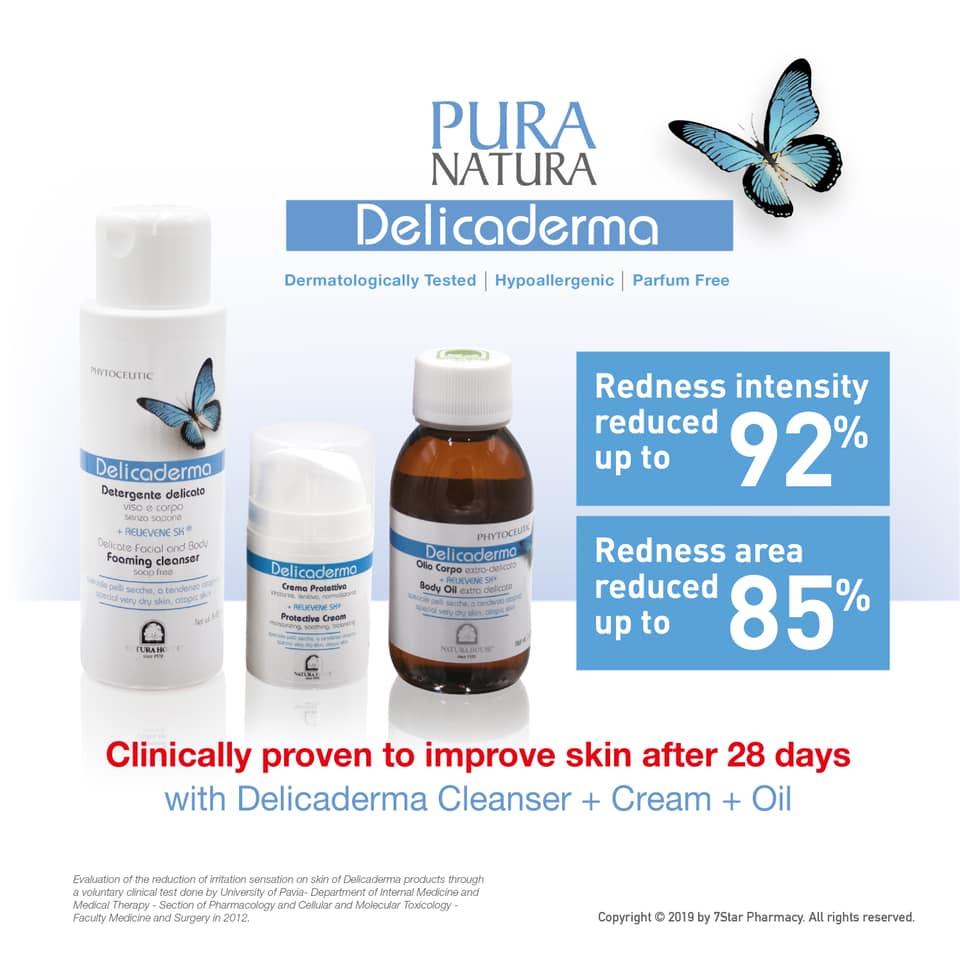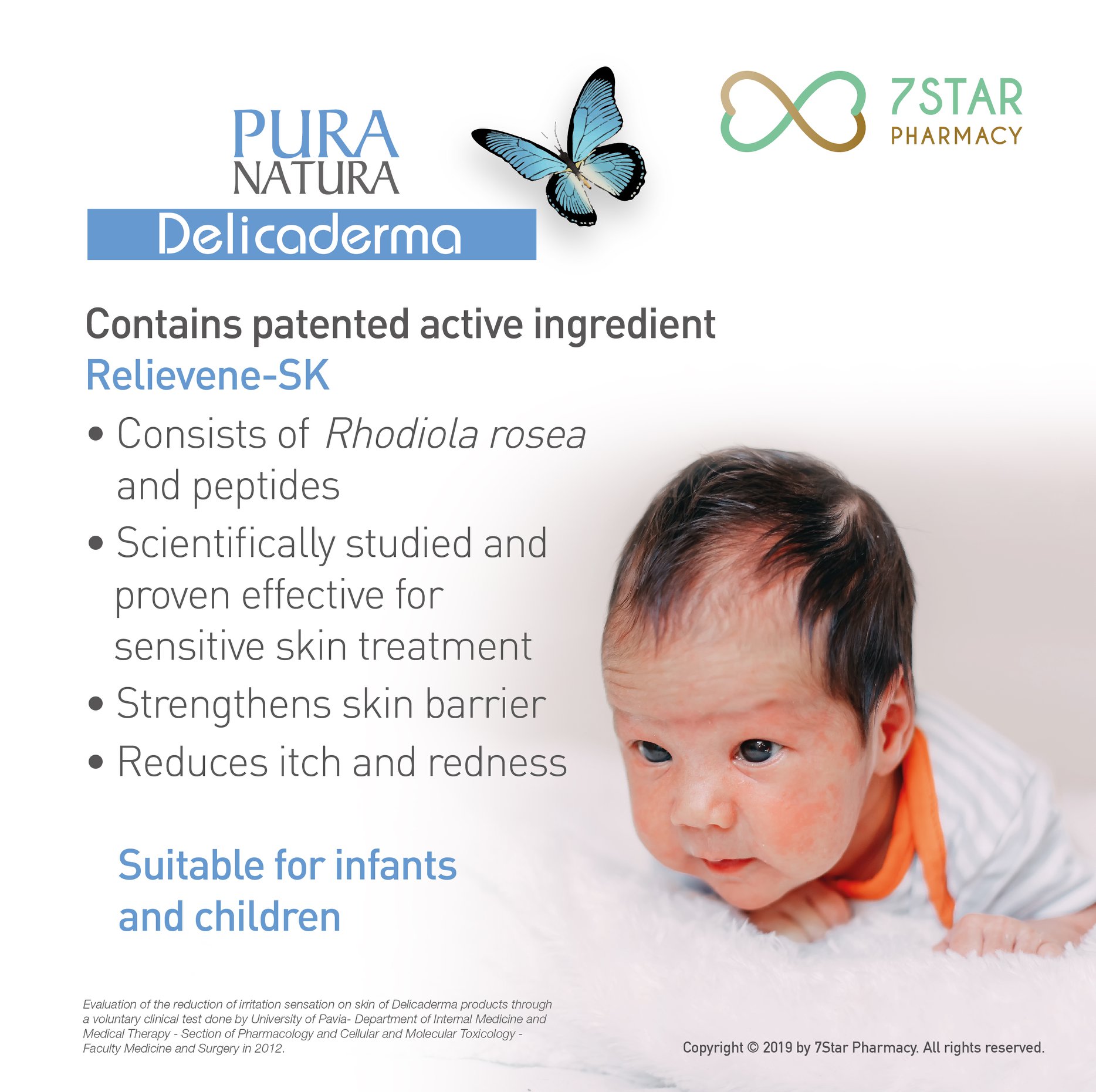 Active Ingredients:
Relievene SK ®
Contains patented ingredients (Rhodiola Rosearoot extract, Carnosine, Alanyl glutamine) and peptides
Scientifically proven to strengthen and repair the skin moisture barrier
Relieve dryness induced itching and redness
It is enriched with RELIEVENE SK® for an effective hydrating, soothing and protective action. Without soap and perfume added, it is ideal for cleaning the face, hands and body. It is also suitable for children or those who are prone to atopic dermatitis.
DELICADERMA DELICATE FOAMING CLEANSER
Soothes irritated skin within seconds for dry/sensitive/prone-to eczema/eczema skin
Gently cleanses without disrupting the skin's moisture barrier
Leaves skin clean and soft
Hypoallergenic
Soap & Perfume Free
How to use:
Cleanse body/face with adequate amount.
Rinse off with water.
DELICADERMA PROTECTIVE CREAM
Reduces redness and gives instant skin comfort for very dry/sensitive/prone-to eczema/eczema skin
Improves skin dryness and redness
Restores healthy skin
Hypoallergenic
How to use:
1. Apply on clean and dry skin with gentle massage until completely absorbed.
2. Can be layered with steroid cream when needed.